Update: Cyber security projects, another trip to Japan, and plans for 2020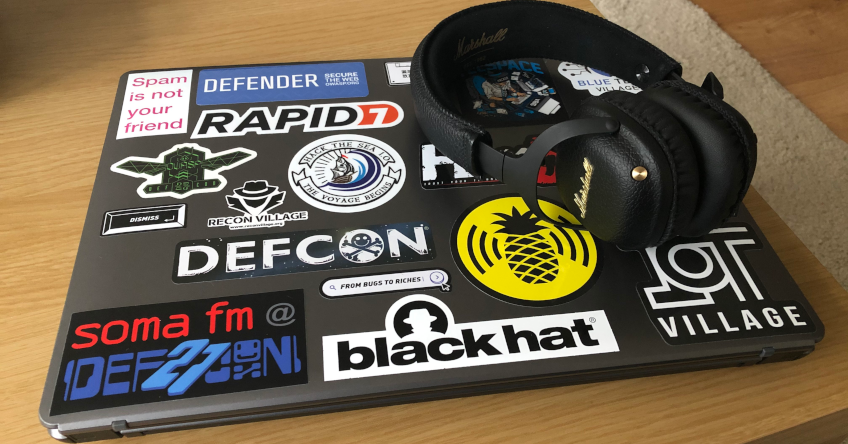 It's been a while… again. Time for another update about what I've been up to both professionally and personally and an outline of my plans for 2020, when I'll be taking a step up in terms of personal projects in my free time.
Getting to work
My refreshed post-Las Vegas feeling didn't last long, as it was soon time to get back into the swing of things in the office. Luckily, since the middle of the year I've been working on something quite interesting – for the first time ever, I've been leading my own project. This has involved managing a small team and a budget and working across nearly the full breadth of services provided by a security operations centre (SOC), drawing on nearly everything I've learnt up to this point.
For obvious reasons I can't go into too much detail here, but the content has been very interesting and it's been incredibly satisfying to be given the autonomy to see a project through from design to completion. I still have some deadlines to meet for this year, but my next step in the new year is likely going to involve managing a slightly bigger project in a different area (one I'm keen to learn about), so I'm quite excited to take on more responsibility, even if it does mean a little more work and stress.
Rest and relaxation
With all this going on it was no wonder I felt a bit burnt out by October. With the exception of a long weekend for the British Grand Prix I'd had no leave in 2019, so I was approaching a zombie-like state by the time I got to jet off to Japan for a two-week holiday that included the Japanese Grand Prix and an excursion to the island of Okinawa. I had a more relaxed few days off in November and have a long Christmas break to look forward to – even if I do have more deadlines to meet before then.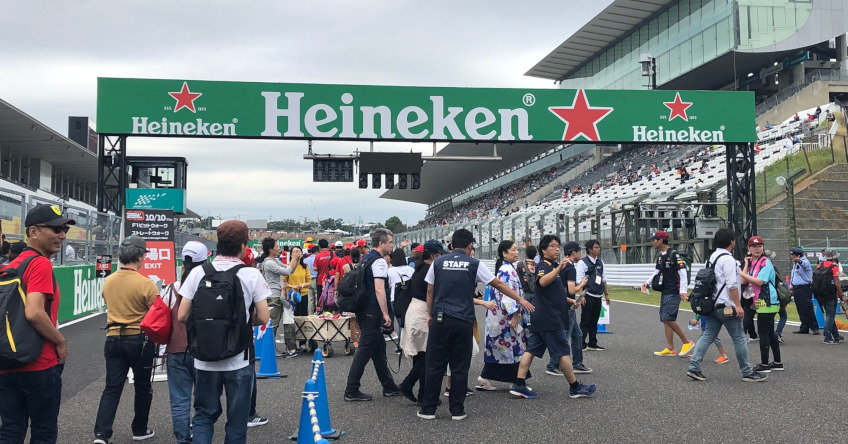 Japan was great (once again). I explored the local video game shops, visited the world's biggest planetarium, ate some amazing izakaya food, sheltered from a typhoon, saw some Formula 1, and stretched out on the beach at the end. During my time off in the UK in November, I visted family and had the chance to indulge in some video games for the first time in a while – Red Dead Redemption 2, Skyrim Special Edition, and Hideo Kojima's new game Death Stranding were all on the agenda.
That time off gave me a chance to relax (at least when I wasn't cramming myself into the Nagoya subway) and think about what I want to achieve in my free time. It was obvious that it wasn't sustainable to spend eight or more hours in the office each day and then head home to watch videos on LinkedIn Learning. That kind of learning was too passive, and if I was tired after my day at the office the information would kind of pass over me anyway. So I brainstormed new ideas for 2020.
New year's resolutions
After some thought, I narrowed my ambitions down to three objectives for the new year:
1. Design and code a video game
As fun as my Raspberry Pi Home Hub project was, once I'd got all the components working on one screen I was essentially repeating the process for them all, and the code's reliance on external resources meant that whenever a site changed its RSS feed format I'd have to update the Python that parsed it. It all got a bit tiresome. Next year I want to try something new – I want to make a simple video game using the PyGame library. I have some initial ideas, but I'll write more about it once I get going.
2. Write cyber security essays
Secondly, I still want to further my cyber security knowledge, but in a more active way than watching videos. I was reading an article in the excellent SANS Reading Room when I had an idea: as I encounter security questions I don't have the answers to, I'll research them and write up a few thousand words as an essay or paper to make sure I'm processing the information and it sinks in. I may complete one every month or two, depending on time. If they're good, I might even share them here.
3. Engage with the cyber security community
My third resolution in terms of tech and security in 2020 is to get more involved in the community. In the past few months I've attended a student event or two but I'd like to do more and hang out with some other professionals, too. This might be a bit difficult as my job regularly involves travel, but I'm going to be on the lookout for cyber security events and will make an effort to blog about what I find.
I also finally have a laptop that works (I tried every solution on the internet for the mysterious issue of Windows 10 maxing out the disk I/O all the time – it turned out it may have been a hardware fault as a new hard drive fixed it) so I'm a lot more mobile and can work from hotels and coffee shops. It's plastered in stickers I picked up at Black Hat and Def Con so at this point it's officially a hacker laptop.
So I dusted off this website (I know that back in August I promised I was back, but I hadn't logged on for a while and had some SSL and PHP issues – oops) and got writing. I still haven't forgotten the sense of community I felt in Las Vegas and my inbox is still open to anyone who wants to chat – whether you're a student with questions about the cyber security industry or a veteran with some feedback to share, please leave a comment below and I'll get back to you as soon as time allows!
Looking for the comments? My website doesn't have a comments section because it would take a fair amount of effort to maintain and wouldn't usually present much value to readers. However, if you have thoughts to share I'd love to hear from you - feel free to send me
a tweet
or
an email
.