What I'll be playing and reading in 2018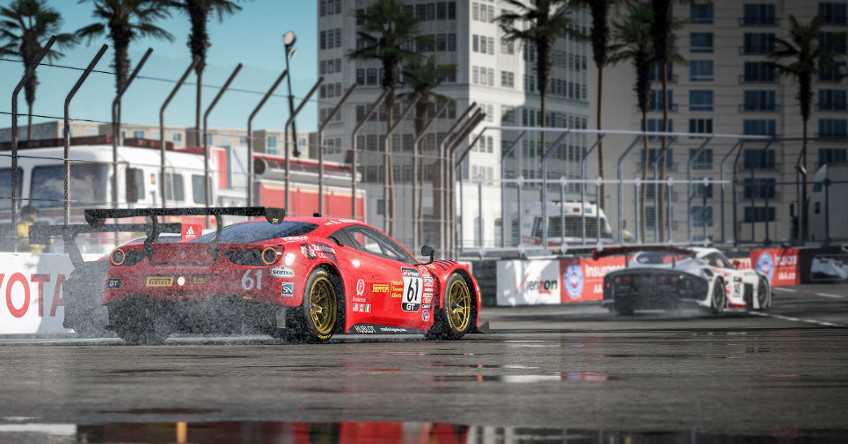 It's the Christmas break, and in between family gatherings and travelling up and down the country I've finally found time to get stuck into a few good games and books.
What I'll be playing in 2018
My new work commitments mean I don't get as much chance to play games as I used to, but I can at least make sure I'm stocked up on quality titles ready for when I do have a few hours spare. Here's what's sitting on my shelf waiting to be played next year.
Yakuza Kiwami
I've always overlooked the Yakuza games until now – endless fights and stories about mob quarrels never really appealed to me. But when I caught a few minutes of Yakuza 0 on Twitch I realised how quirky the series' narrative and open world could be. My friends very kindly got me a copy of this remaster of the original for Christmas and I'm enjoying it so far.
Call of Duty: Advanced Warfare
I know I'm a bit behind the times with this, but I received Advanced Warfare as a Christmas present and it's been ages since I've owned a Call of Duty game. I'm not sure if I'm more eager to try out the next-generation campaign and multiplayer or take a trip down memory lane and dive into the Call of Duty: Modern Warfare remaster that comes bundled in the box.
The Witcher 3: Wild Hunt
Everyone's been recommending The Witcher 3 to me since 2015, but I've never been sure if it'll be an Elder Scrolls (which I love) or a Dragon Age (which I never got along with). I spotted the Game of the Year edition, which includes all the downloadable add-ons, reduced in the post-Christmas sales, so I thought it was finally time to find out.
Project Cars 2
I love Project Cars. Since I picked up the original in a PlayStation Network sale it's probably been my most-played online game. I'd so far resisted splashing out on its successor, but given the first game's dwindling online population and never-to-be-fixed bugs I treated myself during the Christmas break while I have time to familiarise myself with its successor.
What I'll be reading in 2018
Like many years before (and probably like many people around me), I'm going to try to read more in 2018, which should be easy to do given the amount of travel I do for my new job and the return trip to Japan that's coming up. Here's what's on my reading list after Christmas.
Uncommon Type by Tom Hanks
Although I love Tom Hanks as an actor, I don't really know much about his collection of short stories other than that it drew the plaudits when it was published earlier this year. The only thing I know for certain going in is that it will be impossible to read Uncommon Type without hearing Hanks' distinctive voice narrating in my head.
Life to the Limit by Jenson Button
As the first British driver I had the opportunity to follow all the way from beginning of his career to world champion, Jenson Button will always be a special name for me in Formula 1. His smiling face and light-hearted comments might be missing from the grid these days, but I'm excited for this chance to find out more about his racing story.
How to Build a Car by Adrian Newey
If a theme hasn't become apparent already, this year I'm trying to fuel my until now mostly unexplored interest in engineering and racing, and who better to explain to me how these machines work than Mr Newey himself? I'm looking forward to getting stuck into this book, which seems to sit somewhere between an autobiography and a Formula 1 car manual.
Infosec Rock Star by Ted Demopoulos
It's hard to believe it's been nearly a year since I started at the SANS Cyber Retraining Academy and Ted Demopoulos was teaching me the basics of computers and networks. This included a session that gave us a taste of his Infosec Rock Star philosophy, which says that being geeky will only get you so far and advises on how to stand out from the crowd in cyber security. His book is published in the UK in January, and I'll certainly be picking up a copy.
Project Cars still © Stefans02 (CC BY 2.0). Cropped.
Looking for the comments? My website doesn't have a comments section because it would take a fair amount of effort to maintain and wouldn't usually present much value to readers. However, if you have thoughts to share I'd love to hear from you - feel free to send me
a tweet
or
an email
.