How to tame the IndyCar beast in Project Cars 2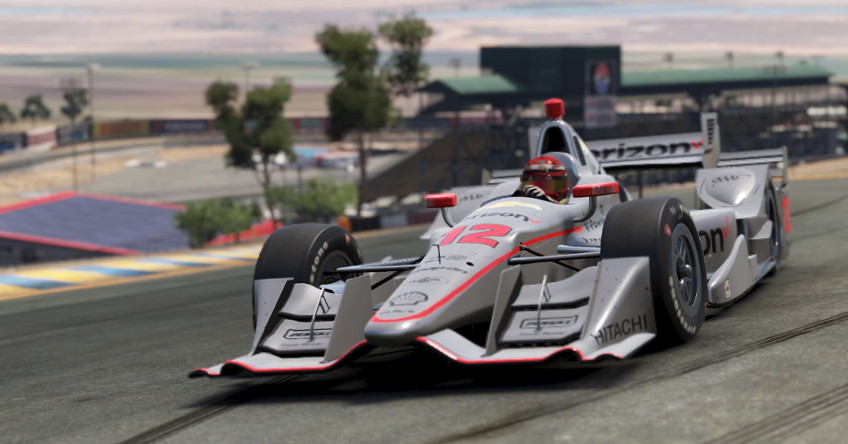 After my first Project Cars 2 league ended abruptly with a mid-season whimper, I was missing regular virtual racing. Luckily, one former contender is getting the band back together. The complication? His new championship is an IndyCar league.
While exciting to watch, IndyCars can be incredibly twitchy to drive – something we even saw the professionals struggle with in the last real-life race in Alabama. A quick Google didn't yield many tips for driving IndyCars in Project Cars 2, so after sinking 50 laps into practice for my qualifying and race pace I thought I'd share what I've learnt about taming these beasts.
Getting your setup right
First things first: Before you even take on the first corner you've got to get your setup in order. After a few aborted laps where I completely lost the back end at seemingly random points on the circuit, I dove into the menus to tinker and find a bit more stability.
Finding the level for each setting that's right for you is a trial-and-error affair, but I found reducing the ride height, lowering the tyre pressure, and even playing around with the spool setting (which forces all the axles to rotate at the same speed) helped to get all that horsepower under control and keep me on the track.
Choosing your tyres
By default, Project Cars 2 sends you out equipped with the red Firestone Alternate tyres, but these aren't necessarily the best for the job. The Primary and Alternate tyres are a lot like Formula 1's Prime and Option offerings, and each suits different situations.
The softer Alternate tyres offer speed at the expense of longevity, while the harder Primary tyres last longer but are slower. I ended up developing a qualifying setup that utilises the Alternates, while my race configuration is geared towards longer stints on the Primaries.
Keep it smooth
No matter what changes you make in the pitlane, the biggest challenge is going to come in adapting your driving style to IndyCar. These cars are unlike anything else I've driven in the game, and require a light touch and plenty of patience to be drivable.
Generally speaking, go early and light on the brakes and smoothly apply the throttle when exiting the corner. This may seem like obvious advice, but IndyCars are incredibly easy to lock up or spin out, so you need to keep it as smooth as possible. You can always take more risks and go for more speed later, once you can comfortably post valid lap times.
If you do make a mistake, keep an eye on your tyre temperatures – it's easy to get too much heat into the rears after a spin, and when that happens it's essential to slow down for the next few corners if you don't want to spend some more quality time with the barriers.
---
There you have it. Those are the basics, although I haven't spent too much time in an IndyCar on Project Cars 2 yet, and since we're still in the pre-season stage I'm yet to see how my pace compares to my competitors'. But I'll be sure to add to this post with other things I learn as I speed (and no doubt slide) my way through the new championship.
Looking for the comments? My website doesn't have a comments section because it would take a fair amount of effort to maintain and wouldn't usually present much value to readers. However, if you have thoughts to share I'd love to hear from you - feel free to send me
a tweet
or
an email
.